Join us for our Spotlight on Agriculture event, where students will explore the University of Saskatchewan College of Agicultulture & Bioresources, and get a behind-the-scenes tour of Ag-related business with innovation Saskatchewan.
Students attend the entire day and must find transportation to and from the U of S Campus.
Details of the event will be communicated to students via email.
Registration Deadline: May 9, 2023
Date: May 24, 2023
Time: 9:00 AM – 3:00 PM
Location: College of Agriculture 
spotlight on AGRICULTURE video series
Spotlight on S.T.E.A.M. Careers
Hear from local professionals in the ever-changing field of Science, Technology, Engineering, Arts, and Mathematics.
Featuring:
Ryan Boghean – miEnergy
Kirsten Marcia – Deep Earth Energy Production
Dr. Monique Simair – Maven Water and Environment
Each segment focuses on a post-secondary program and gives you information on the school, student life, and post-graduation job prospects.
UNIVERSITY OF SASKATCHEWAN
COLLEGE OF AGRICULTURE & BIORESOURCES
SASKATCHEWAN POLYTECHNIC
VETERINARY TECHNOLOGY PROGRAM
Are you interested in a career as a Veterinarian?
Check out these resources from the Western College of Veterinary Medicine.
Virtual Admissions Information Sessions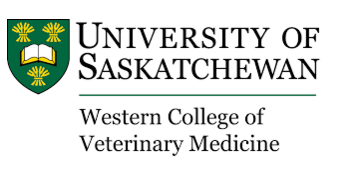 Virtual Tours of the Vet College & Hospital
Agriculture & Bioresources Career Pathways Panel
Hear from the U of S College of Agriculture and Bioresources, Sask Polytech BioScience Technology Program, as well as a post-secondary student and an industry professional sharing their education and career journeys.
Featuring:
Karen Churchill – Ag-West Bio
Mary Stirling –  College of Agriculture & Bioresources
Blaine Chartrand – BioScience Technology Diploma Program
Still Have Questions about Your Future?
Media Resources
Please click on video title to access videos
Ag-West Bio's Scientists are People Too Series:
Ag-West Bio's video series offers a glimpse behind the scenes with local scientists to find out what they love about their careers. Check out more videos on Ag-West Bio's YouTube page and website!
Post-Secondary Programs
Saskpolytechnic BioScience Technology Program
Check out this applied research project by student research, Dhinesh Priyasamy! Harmful chemicals caused by dyes, paints, textiles (etc) are often found in natural aquatic environments (oceans, lakes, rivers). These harmful chemicals can be broken down using laccase. Laccase is an natural enzyme found in fungi. Laccase can also be produced quickly using synthetic biology.
At the College of Agriculture and Bioresources, certificate, diploma, undergraduate and post-graduate degree training are available in a wide range of specializations. The student experience is enhanced when teaching and scholarship are offered in a research-rich environment.
What is life like as a AgBio Student?  At the College of Agriculture and Bioresources at the University of Saskatchewan you will be coached and mentored by a dedicated team of world class scholars. You will graduate with excellent, industry-endorsed scientific training and a foundation of marketable career skills.
Usask AgBio Programs – which program should i take?
Usask AgBio Environment and Ecology
Usask AgBio Business and Applied Economics
Usask AgBio Food, Feed and Bioproducts
Classroom Activities