SASKATOON INDUSTRY EDUCATION COUNCIL
Are you exploring potential careers? The SIEC can provide you with unique opportunities to try out a variety of job paths while refining your personal skills. Check out our many programs today!
Teacher or parent, businessperson or tradesperson, we are always on the hunt for volunteers throughout the year. Opportunities range from general administrative support (registration, event coordination, etc.) to serving on our board of directors.
Although we are fortunate to receive wonderful support from the Government of Saskatchewan, SIEC's capacity to connect with even more young people is limited by its resources. Please consider making a generous investment in our future workforce leaders.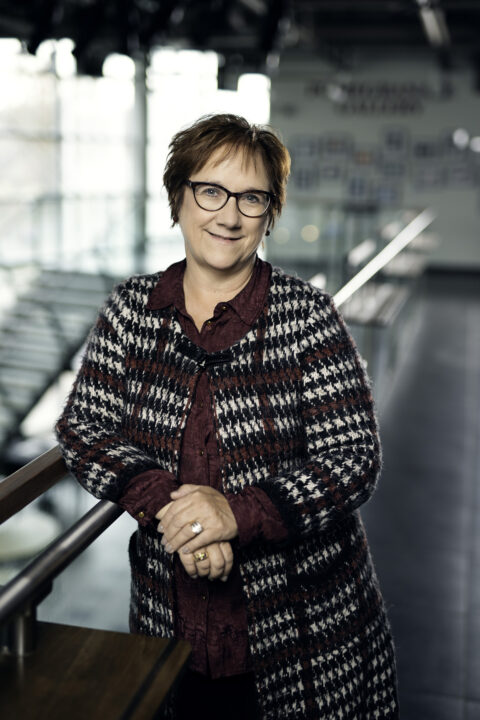 Janet Uchacz-Hart - Executive Director
Planning for Tomorrow Starts Today
We can all agree that there is no issue more vital to the future of Saskatchewan business than workforce development. If we strive for a world-class economy, we require leading-edge employees and the very best entrepreneurs.
Yet, Canada's approach to enriching this talent pool has been piecemeal at best. Interprovincial labor mobility remains stagnant, the average age of an indentured apprentice still hovers in the late-20s (resulting in nearly a decade of lost productivity), and immigration? We won't even get into that.
Instead, our shared prosperity hinges on the ability to better nurture our workforce from within. And, to get there, we need a comprehensive youth-industry education strategy.
This strategy must encompass ambitious targets for the provision of hands-on, experiential learning opportunities (at an increasingly younger age), and a benchmarked plan to bolster the awareness of industrial career pathways. It must also emphasize enhanced soft skills, such as reading, math, comprehension, and language disciplines.
Groups like the Saskatoon Industry Education Council (SIEC) — a partnership between three area school divisions, the Saskatoon Tribal Council, and the local business community — can serve as a blueprint for what that strategy could look like. This year alone, the SIEC has connected more than 12,000 youth and 800 teachers to innovative programming and technologies, from virtual welders to hovercraft assembly lines. All with only four full-time staff.
But this is not the sole responsibility of the government, either. Employers, too, must take command of their own future.
Reach out to your school divisions, industry education councils, and associations. Invest in them your time. Take on summer students. Open your doors.
We need you. Your business planning for tomorrow starts today.